When construction professionals are consulted about the daily challenges they face , the same issues arise. While these are often related to team collaboration (difficult communication, coordination, and access to information), topics related to safety and quality are also usually mentioned, as well as unforeseen events that block or slow down the construction process.
To better address all of these issues and optimize the quality and profitability of projects, digital technologies are increasingly being adopted on construction sites.
Find out below about the main reasons for going digital.
1 - Simplified communication and collaboration
Effective communication is essential for the success of any construction project. In fact, there are multiple stakeholders (client, general contractor, design team, subcontractors...) and coordinating everyone's interventions is not an easy task. To meet this challenge, more and more site managers are using collaboration applications to help teams stay connected, share real-time information, and collaborate efficiently in a structured and centralized platform.


2 - Improved safety
In addition to equipment such as sensors, cameras, and connected personal protective equipment (PPE), construction site monitoring software facilitates inspections by providing access to necessary documents from a smartphone or tablet. Furthermore, it simplifies the reporting of risks and accidents by instantly notifying relevant personnel. These digital tools also allow for the analysis of safety incidents and accidents, providing valuable information to improve future safety procedures and protocols.


3 - Improved quality
Digital site monitoring facilitates the dissemination and execution of the quality plan among all teams on the field. It provides access to the correct procedures to follow and ensures their implementation, for example, through photo documentation. Moreover, these applications greatly facilitate the identification and tracking of defects throughout the construction process, as well as the rapid resolution of quality issues. They also facilitate the analysis of quality data through quick and standardized reporting, enabling fast and informed decision-making.


4 - Cost and schedule control
A digital platform simplifies expense tracking and identifies areas where savings can be made. It is easier to document additional work or claims, and costly errors can be reduced through more effective communication, ultimately positively impacting project costs.


5 - Retaining field teams
The physical demands of construction work, safety risks, and a lack of effective communication impact the attraction and retention of qualified workers. The adoption of digital solutions can play a significant role in addressing HR challenges. Improved communication not only optimizes productivity but also fosters a sense of belonging and engagement among workers. Additionally, enhanced safety improves job satisfaction and reduces turnover rates. Finally, implementing construction site monitoring software contributes to a better work-life balance and increased flexibility, which are crucial factors for retaining construction workers.



---
Are you looking for tools to digitise your worksites?
Discover Finalcad One:
To make sure you don't miss any of our blog posts, follow Finalcad on LinkedIn :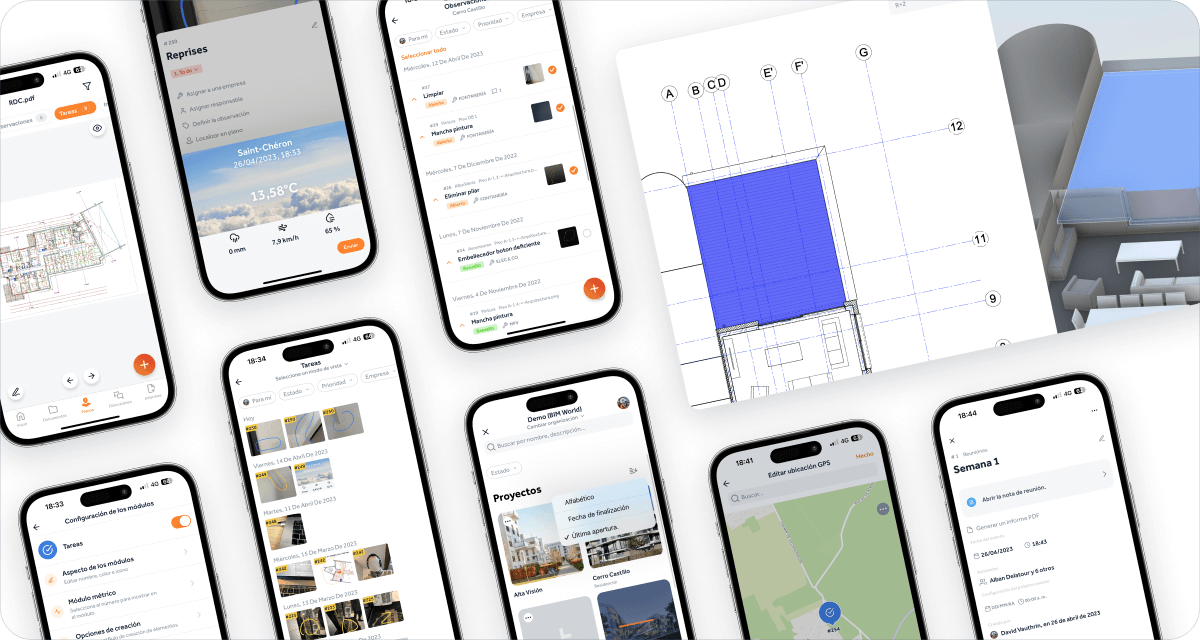 ---