Every minute counts in the construction industry. Precise team coordination, efficient resource management and clear communication are essential to ensure that projects run smoothly.

In this context, site meetings have a vital importance. But managing them with traditional tools such as a word processor can be laborious. That's where the new 'Meetings' module in the Finalcad One platform comes in.
At first glance, running a meeting and editing the minutes seems straightforward.

And yet, it becomes laborious when it is necessary to add information after the event, insert photos, or attach remarks and control points that were commented on during the meeting. This means having to manipulate several tools once you're back in the office, which, coupled with the other urgent matters to be dealt with, delays the sending of the minutes, and consequently slows down progress on the site. It is not uncommon to send minutes 3 days after the meeting.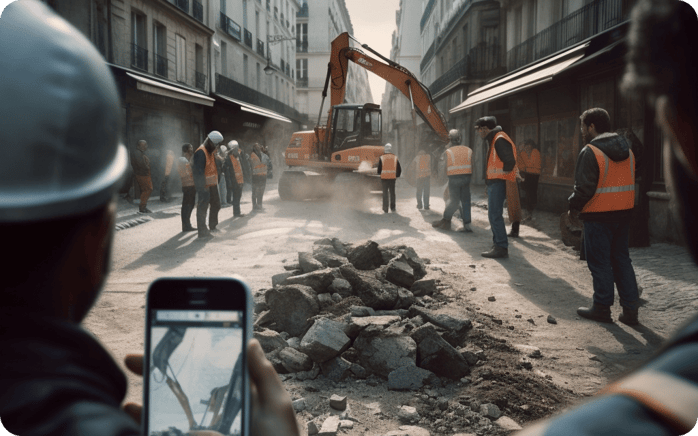 Start a site meeting in the field and continue it in the office
Construction professionals are constantly on the move, moving from the site to the office, and they need tools that can follow them through their working day. This is where the continuity between web and mobile comes in, made possible by Finalcad One's Meetings module.

This continuity means that you can start a meeting with a mobile while on site, add notes, take photos, create observations, and more with Finalcad One modules. When you get back to the office, you can open Finalcad One on your computer and continue what you were doing, exactly where you left off on the mobile. You can then complete the meeting, add further details, finalise the minutes and share them with stakeholders, all without leaving the platform! This seamless transition between mobile and web ensures that you never have to worry about losing information or missing important details.

This feature also offers great flexibility. Wherever you are, with or without an internet connection, you can manage your meetings efficiently. And you don't have to worry about taking the right plans or documents with you: they're all available in the app, even when you're offline.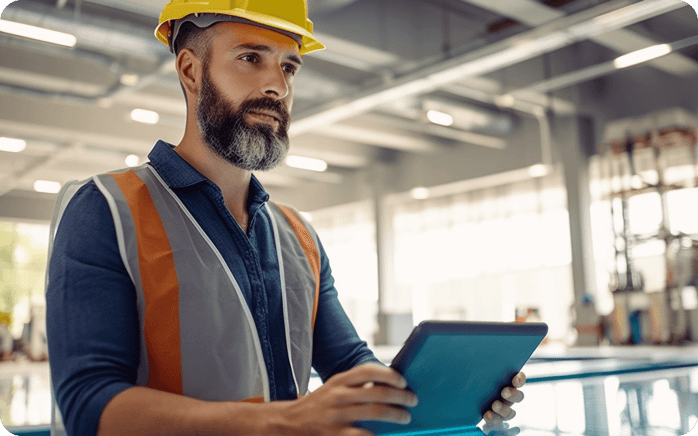 Structure your notes the way you want
Taking notes during your meetings is simplified by structuring your notes in distinct sections, making the information easier to read and find. What's more, you can customise these sections with complete flexibility. In addition, among the characteristics of each meeting, you can indicate the number of employees present on site for each company, as well as the number of days of bad weather.
Track attendees' presence
Managing attendees is simpler than ever. You can easily track who is present at each meeting, and note the status of each attendee, whether present, absent or excused. This gives you a clear overview of attendance at each meeting, and helps you to ensure that everyone is involved appropriately.
You can also indicate which persons are invited to the next meeting.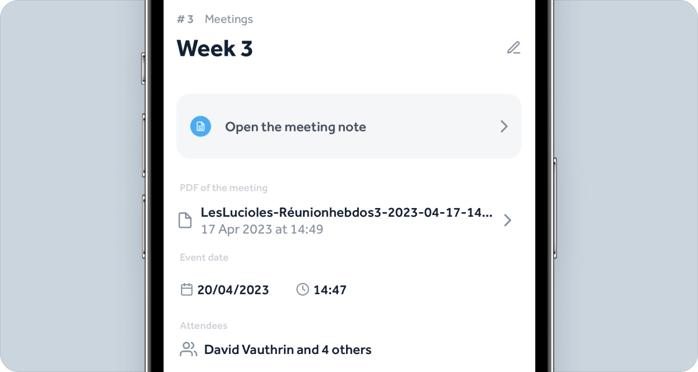 Integrate other Finalcad One items into your meeting minutes
Another major advantage of the Meetings module is its ability to integrate items from other Finalcad One modules. Whether it's observations, checks, close-outs... or any other custom module, you can easily add them to your meetings. This makes it easier to keep track of these items and enables more effective, centralised communication about them.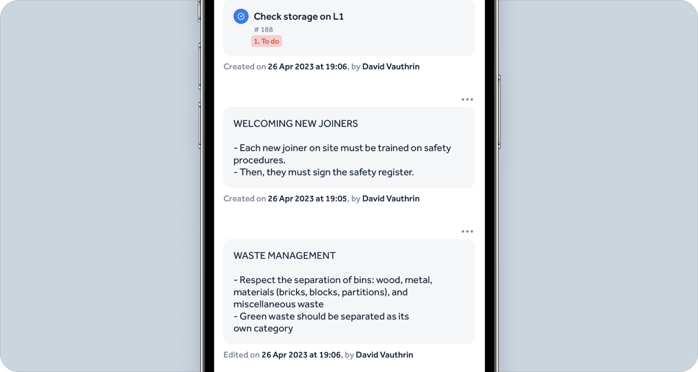 Immediately send the meeting minutes
One of the most time-consuming tasks after a meeting is finalising up the minutes. Finalcad One greatly simplifies this process by automatically generating a PDF report of each meeting. This report is automatically formatted, with everything needed inside:
•

the list of attendees and their presence

•

all notes by section

•

all observations related to the meeting

•

all forms related to the meeting

•

the workforce per company

•

the number of bad weather days

•

the date of the next meeting

•

persons invited to the next meeting
This complete document is ready to be shared with stakeholders, instantly.

These meeting minutes guarantee traceability. It is only generated by authorised users, and there can only be one report for a meeting, to avoid any confusion.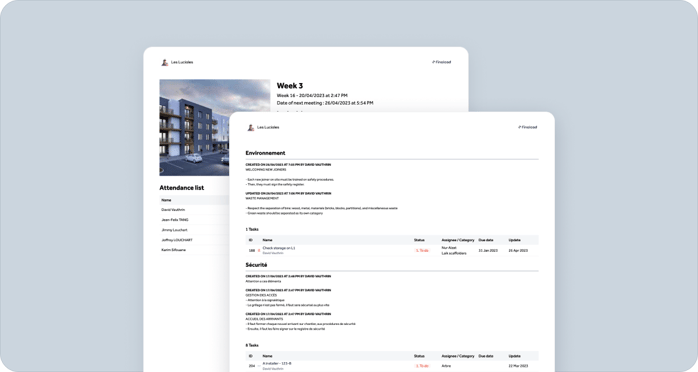 Schedule the next meeting in 3 steps
Finalcad One even makes it easy to plan your next meeting in three simple steps:
Create a meeting

Select the previous meeting to create a new meeting

Change the date of this new meeting, it will appear in the PDF report of the previous meeting
This makes it easier for participants to follow up on topics from one meeting to the next. And because the status of related items (observations, forms, etc.) is directly visible within a meeting, everyone knows the progress in real time.


Get an overview of your meetings
And because it's useful to have an overall view of your meetings and their main characteristics, you can access the Dashboard view of the Meetings module and track attendance by speaker, headcount by company and bad weather days.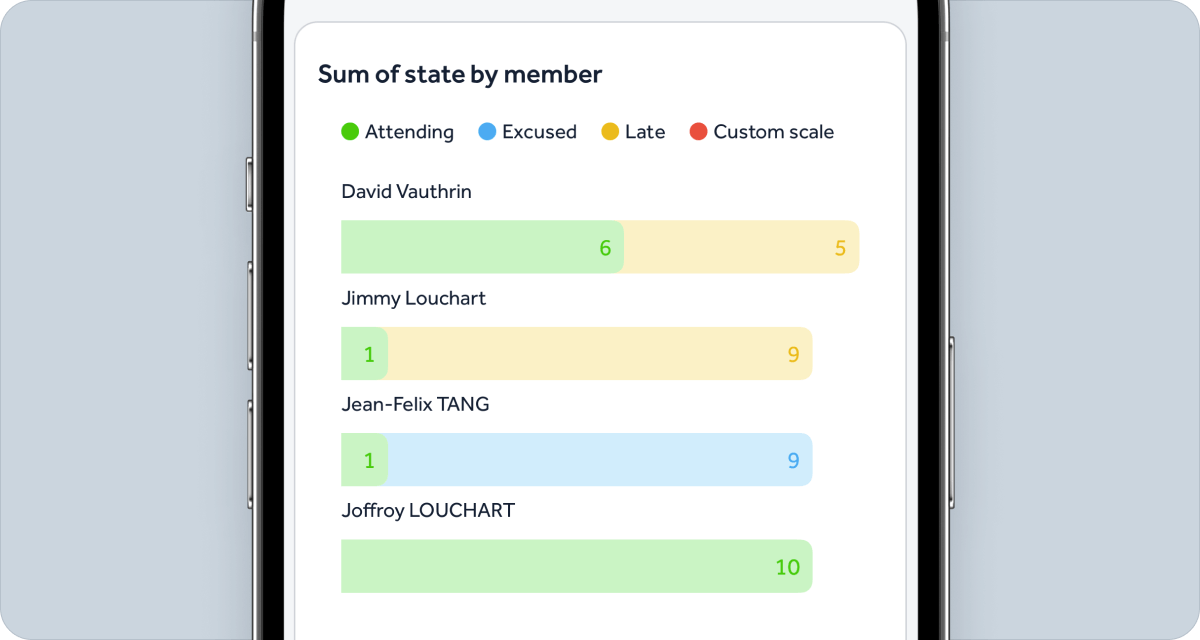 Integrate meetings into your information system
Finally, because a modern worksite can also be connected to the company's other software, access to this data via API is possible: the list of meetings and their minutes can be retrieved.
***
4 good reasons to manage your site meetings with Finalcad One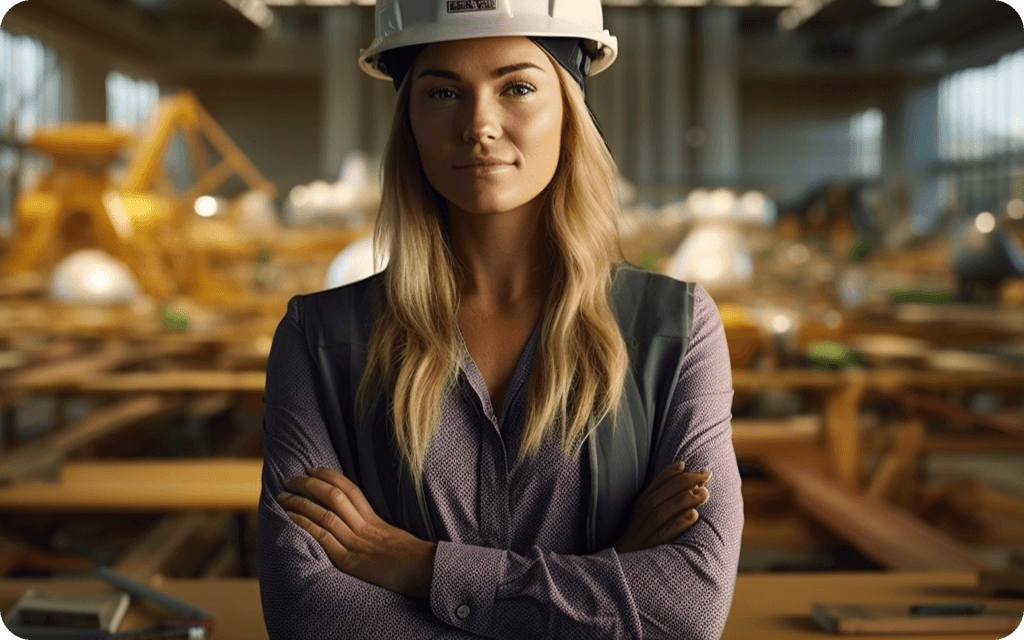 1. Centralised information and accessibility: a flexible, mobile tool
With Finalcad One, all your meeting information is centralised in one place. No more searching for lost or scattered documents. With the mobile or web application, you can access your meetings wherever you are, whenever you want, with no limits. No more trips to the office to check files or update documents. With Finalcad One, your office is literally in your pocket.

2. Accelerate your projects with real-time collaboration
Stop wasting time writing minutes manually. Finalcad One lets you create automated reports that can be shared with one click.

What's more, Finalcad One allows you to update information in real time, which is crucial in today's ever-changing site environment.
3. Keep history and integrate Finalcad One with ease
With Finalcad One, you can track the progress of every point discussed at meetings, and above all keep a complete history of your meetings, which is essential for traceability and accountability.

Finalcad One is not an isolated platforme. It's the opposite: it has been designed to integrate seamlessly with other project management software you may already be using. This means you can synchronise your information across different platforms, giving you an overview of your project without having to juggle between different tools.

Only authorised persons can access meeting information. What's more, Finalcad One complies with data protection regulations, giving you total peace of mind.
4. Fast and informed decision-making
With all this information at your fingertips, you're better equipped to make quick, informed decisions. Whether you need to solve a construction problem, reallocate resources or change the prioritisation of actions, Finalcad One gives you the information you need to make the right decisions.
***
It's time to modernise your site meetings
With Finalcad One's new Meetings module, you have an all-in-one solution to transform the way you drive site meetings. Whether you're a site engineer, an architect, a QSE manager or any other professional involved in site management, this module is designed to speed up your projects and make them more reliable.

With structured note-taking, stakeholder management, integration with other modules, meeting minutes export, meeting planning and continuity between web and mobile, we're determined to make every meeting a real productivity booster for your projects.

It's time to leave traditional methods behind, and modernise your site meetings with Finalcad One.