What does it mean? GoodQuality Control measures quality characteristics, compares them with the established standards, analyses the differences between the results and then ensures the product/service meets compliances.
Wouldn't it be useful to have it at each stage of construction lifecycle? Now imagine to do that available anytime, anywhere, in a small portable device of your choice.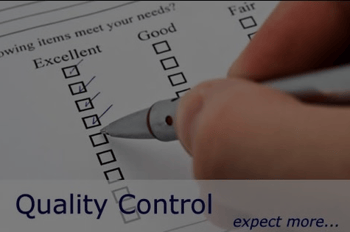 Experience the difference. This innovative construction app empowers users to carry out quality control checks during the major works, secondary works, defect management and handover stages. For foundation works, we integrate your foundation plans, create pre defined checklists and preload them in the app. All you need to do is go on site and perform foundation checks directly on your mobile device, saving time, bulks of paper and hassle. Quality Control checks also corresponds with the detection of defects (or SMARTSNAG, as we call it in Finalcad) throughout the secondary works phase such as inspecting electrical, wiring or plumbing layouts.
But should you expect more? Absolutely! Have you been in a situation whereby quality control sheets are measured in different units by different users or when you need a percentage figure rather a fixed number? The person carry out the Quality Conrol check will a nightmarish time compiling and converting this measurements into a universal unit. Not to imagine generating the post reports as well.
We know that quality check requirements should be precise and verifiable, but the ease of getting around these documents is equally important as well. Who loves navigating through bulks of messy paperwork anyway? That is the true value that Finalcad app brings to its users.
Want to experience the difference in our Quality Control Checks?