To cope with the population boom (9.7 billion people on Earth in 2050 according to the UN) and related housing and infrastructure needs, it is estimated that global production of the construction sector will increase by 230 billion square meters by 2060. To meet this ever-growing demand, the sector has had to adapt and transform. It has already strongly digitised (BIM, applications dedicated to construction sites, artificial intelligence, robots and drones, etc.) and the use of new technology has thus made it possible to increase project productivity, quality and deadlines for ever greater customer satisfaction. The next step in this transformation is 5G. Its deployment has just started and its benefits could be substantial for construction professionals.
5G supporting digitalisation of the construction industry
One of the obstacles to the digitalisation of construction projects remains connectivity within sites which bring together many trades and various companies. Their actions are interdependent and require coordination between sites and offices where the information-sharing is essential or even between sites and customers for whom real-time monitoring is a necessity.
The arrival of 5G last year has given the industry a big boost to the digitalisation process. The advantages of this latest generation of standards are obvious: very high speed, low latency, simultaneous connection of a large number of users and the guarantee of a specific quality of service per usage (slicing), with the added benefit of low energy consumption.
The winning combination of digital and 5G tools facilitates the management of each stage of the construction, ultimately allowing greater productivity and safety and therefore a more profitable general approach to construction sites.
What are the advantages of 5G for the construction industry?
>> Improved use of digital tools thanks to very high speed throughput
Very high speed 5G allows all stakeholders on a site to use smartphones, tablets or even computers, more quickly and more easily, for better site management and tracking.
>> Connected on-site intelligence and facilitated team collaboration for better communication
The specificities of 5G (latency, throughput and high capacity IoT) make it possible to connect all on-site digital tools and share data, video and photos.
>> Easier and safer work conditions
Employees can connect their equipment and tools in 5G (camera, crane, drone, etc.), which allows them, for example, to control them remotely. Thanks to the very low latency of 5G, the most minor instruction turns into a hyper-responsive command. Employees' jobs are changing, reducing the arduousness of tasks but also the risks and hazards.
>> Reduced lead times and increased productivity
Thanks to the use of digitalisation coupled with 5G, construction projects are optimised in terms of time and costs. The same employee can now carry out several tasks in a shorter space of time or even on several sites.
>> Customer satisfaction
In addition to reducing time and costs, the use of 5G gives clients access to all types of real-time information concerning the progress of the site. They can also make, even last-minute, modifications to their project during the work.
The need for offline mode on certain sites
While 5G offers many advantages for site management and monitoring, it will take several years for it to cover all territories and a good number of sites are still (and will remain) in areas sparsely covered by the mobile network. What can therefore be done when employees work in these "white zones" or on sites where the conditions do not allow the establishment of an effective Wi-Fi network? Underground, in the mountains, at sea, in sparsely populated areas, there is a solution: digital tools that work both online and offline.
This is offered by some site monitoring software, making it possible to manage construction projects from the field, even when there is no network. These solutions allow their users, for example, to easily track the history of current interventions from a mobile terminal, note their observations, add photos, fill out forms or even access and complete reports, directly on a platform as if they were connected. There is no visible difference for the user who does not have to worry about the quality of the network and can focus on their job.
Once the internet connection is found, all the information is automatically updated, synchronised and shared if necessary with the various stakeholders in the project. This type of technology ensures that Construction, Energy and Infrastructures companies can offer all their employees and partners, on all types of sites, the same access to the digitalisation of processes and trades with all the related benefits.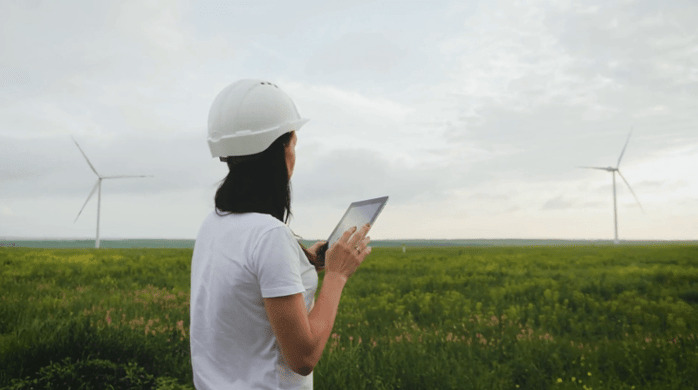 What is the status of 5G in the world today?
According to the "Ericsson Mobility Report 2021", by the end of this year, the number of 5G subscribers is expected to exceed 580 million and reach 3.5 billion in 2026. The number of 5G subscribers with a 5G-capable device increased by 70 million in the first quarter of 2021. By the end of 2026, 5G coverage of the global population is expected to reach 60%.
5G is also expected to exceed 1 billion subscribers two years ahead of 4G, thanks to China's investments in 5G, as well as the availability and affordability of commercial 5G devices. China still remains the driving market for 5G, with a user population expected to rise to 1.17 billion people by the end of 2026.
Supported by growth in China, north-east Asia is expected to host the highest number of 5G bases in 2026, with a forecast of 1.4 billion subscribers. North America, however, is said to have the highest 5G penetration rate, at 84%, followed by the Gulf markets, at 73%.
5G is already improving connectivity between teams on certain sites and now offers more comfort and ease to those it supports in the use of digital solutions deployed in the field. But the odds are that, in the years to come, software publishers will show their creativity and develop their solutions to take full advantage of the new possibilities offered by this technology. For example, features that consume a lot of data (video, augmented reality, 3D, VR), which are difficult to deploy on a large scale today, will be more easily available thanks to the very high throughput offered by 5G. The deployment of 5G should therefore make it possible to go even further in the digitalisation of the Construction sector in the future. Further, but also ... faster!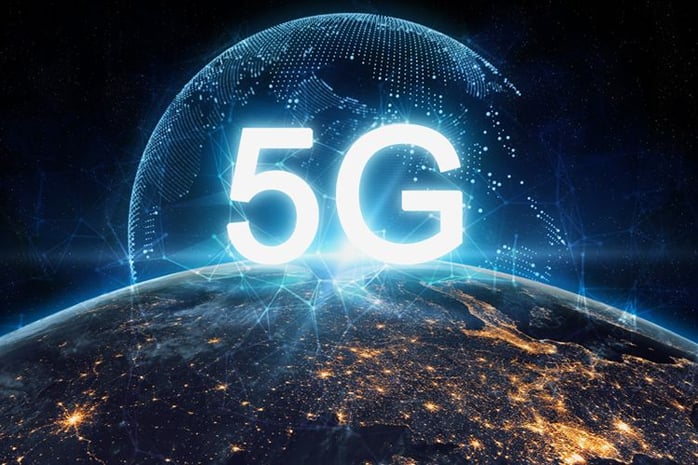 ---
Are you looking for tools to digitise your worksites?
Let's talk about this together.
---