The construction sector has been boosted by global demographic growth ...
According to UN forecasts, the number of people living on the planet should grow by 2 billion by 2050, increasing from 7.7 to 9.7 billion. Almost seven in 10 people will live in urban areas compared to just over one in two at the moment. To cope with this demographic boom and ensuing housing and infrastructure needs, it is estimated that global production in the construction sector should increase by 230 billion square metres by 2060.
After the collapse of construction activity in 2020, following the pandemic, the sector has started to rise again.
... but there are labour shortages
At the same time, however, there is a cruel lack of skills. The sector is struggling to recruit. Is its appeal waning?
Who, as a child, hasn't played construction games or made sandcastles? But, nowadays, young people seem to be turning away from this sector which suffers from a bad image, not modern enough, too hard and too risky, low pay, etc. Companies must now redouble their efforts to attract, recruit and retain the best candidates.
Why this shortage?
As with most skills shortages, it is a combination of different factors. In the construction industry, there are three key factors:
· Staff loyalty: Turnover in this sector is high. Employees regularly change jobs and companies. This is why construction companies must constantly recruit new employees to replace them.
· Ageing staff: In Europe, the number of employees aged 25 to 49 working in construction decreased by almost 4% between 2008 and 2015, while those aged 50 to 64 increased by 6%. Due to the large proportion of workers aged over 50 on most sites, many employees can be expected to retire at short notice.
· Changing skills: As we move towards a future of sustainable construction and smart cities, many new skills are becoming crucial. People with digital and technical knowledge are increasingly in demand, as smart cities require the creation of a digital "footprint" as well as the ability to manage data better.
Offering digital tools to younger generations of employees is a real asset for companies that are recruiting
The construction sector is experiencing an unprecedented technological revolution, boosted by the intelligence of new collaborative and digital tools. And yes, the sector is going digital… finally! thus offering more professional prospects. Digital technology is opening up the field of possibilities with new professions and projects that are both innovative and eco-responsible, generating a feeling of belonging and pride.
By becoming a digitally driven industry, construction can be an attractive career option for younger generations. As construction evolves towards smart cities and sustainable methods, the next generation of employees with digital skills will be crucial to develop more efficient, integrated buildings. Information management skills will also be essential.
Proving that this industry is innovative, collaborative and forward-looking will make it more attractive to newcomers and help address the skills shortage before things get worse in the future. Digital natives want to work in a dynamic, visionary and exciting field. This is why the adoption of digital tools and technologies is a way to demonstrate that this field is moving in the right direction.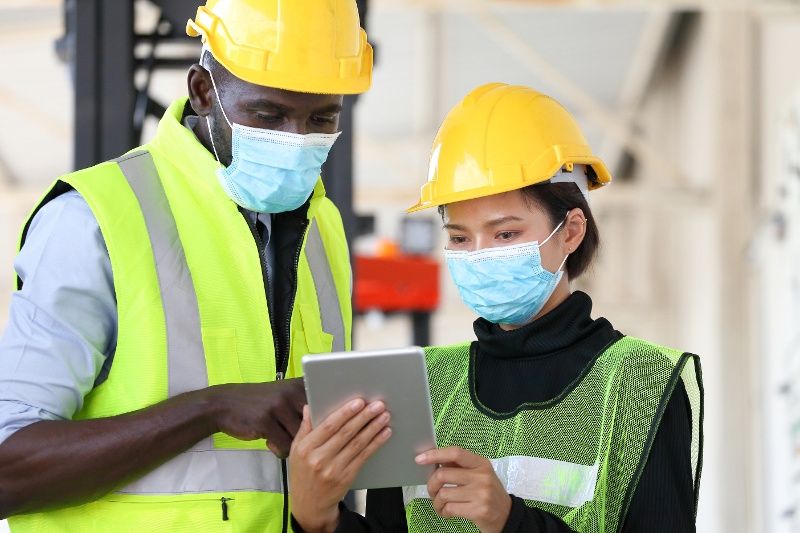 ---
Are you looking for tools to digitise your worksites?
Let's talk about this together.
---