One year after its C series, the company green lighted its transition into SaaS and doubled its client portfolio.
Finalcad is included in the Next40, which was presented on September 18 by Cédric O, Minister of State for the Digital Sector.
The company announced the recruitment of Franck Le Tendre, Industry Director EMEA at Dropbox, for the position of COO.
Paris, September 19, 2019 – The French government announced the Next40 index to support the growth of star performers in Europe. Finalcad was one of the 40 companies that were selected, and announced the recruitment of Franck Le Tendre as COO.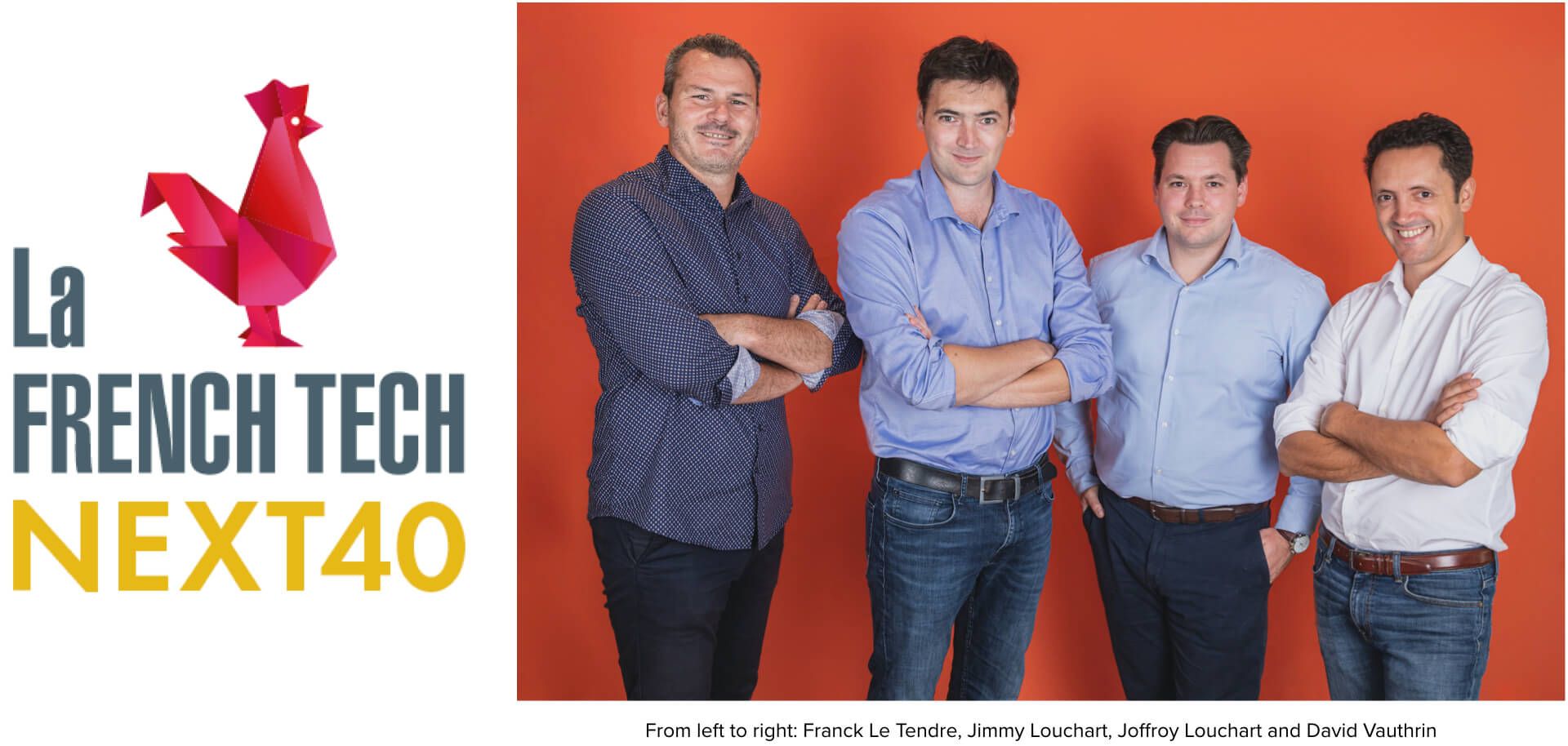 "This distinction is an honor for us and we are delighted to have such strong support from the government. Both optimistic and realistic, we are convinced that the tech industry needs global leaders based in Europe, and we are committed to being one of them," said Jimmy Louchart, Co-Founder and CEO of the company.
Finalcad being listed in the Next40 coincides with the launch of a new phase in the development of the company, with the recruitment of Franck Le Tendre as Chief Operating Officer. Franck was formerly the Managing Director France and Industry Director EMEA at Dropbox, and he is now joining Finalcad, persuaded by the team, the relevance of the offer and the business model, in a market in which there is still a great deal to be done.
Franck Le Tendre is launching this new acceleration phase: "Through my experience working with American tech giants, I have learned how to rapidly grow businesses on a massive scale. Finalcad has the right offering, a great team, and a strong model in a growing market. The company has successfully transformed itself and truly become an SaaS editor. My job will be to accelerate our growth to $100M in recurring revenue as quickly as possible."
Finalcad is ambitiously launching this new phase:
Establishing a subsidiary in Spain
Product development with Finalcad Live, the Slack of job sites
Launching its flagship offering, defect tracking connected to the daily site log
"Following our fundraising in 2018, we have proven ourselves and have fully become an SaaS editor. This year, we have doubled our sales and our clients. Our business model has proven itself, and Franck is joining the team with his experience in rapid scaling: we have all of the ingredients for success to reach our next goal of $100M in recurring revenue," explained Jimmy Louchart.
__________
About Finalcad
Finalcad is a global leader in digital transformation for construction, infrastructure, energy and concessions. Finalcad helps make each person on the job site proud of their work. It does this by helping them communicate with the various teams, taking care of the administrative tasks that get in the way of creating value. Finalcad believes that by putting the focus back on the job site and by improving the work environment of millions of workers, leading organizations will be able to build better, faster, and cheaper. Since 2012, Finalcad has delivered more than 20,000 projects in 35 countries, and has raised over $63M in funding from Draper Esprit, Cathay Innovation, Salesforce Ventures, Serena, Aster, and CapHorn. For more information, visit www.finalcad.com.