What's new in Finalcad Apps?
Meeting minute: new location, new features
Why would you like to use several apps when you can do everything on a single tool? It's with this need in mind that we wanted to completely rethink the functioning of the meeting minute in our solutions.
When you are at a customer meeting or a site meeting, you can now stay on your application and create a meeting minute in a few moments. These meeting minutes, once completed, can be sent without delay by email to the persons concerned.
With Finalcad, you can now:
- Manage attendees
- Customize your reports by creating sections and subsections
- Assign remarks to companies with statuses, photos and comments
- Monitor the progress of the assigned tasks
- Invite attendees to the next meeting
- Duplicate an existing minute
Your meeting minutes are now available from the main menu of your Finalcad application.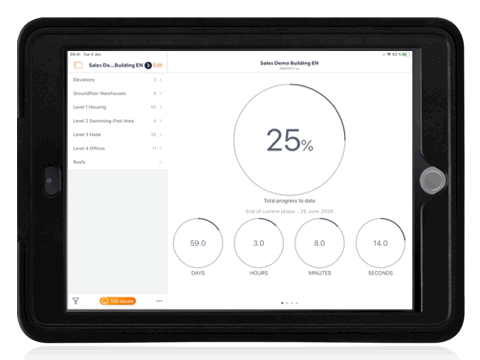 Notification center
With over 115,000 events created in Finalcad Live, it was important to help you organize and find information that concerns you personally.
With the latest version of the application, you will always know when you should be aware of a specific event. No need to search in each project, when events and contributions have been assigned to you, you'll be notified.
Where to find your notifications?
From your home screen, you can view all of your notifications. A simple tap will then take you to the event.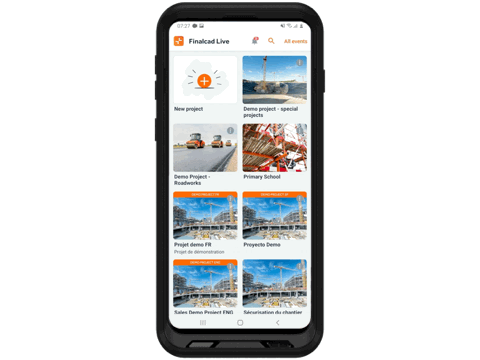 Generation of Excel reports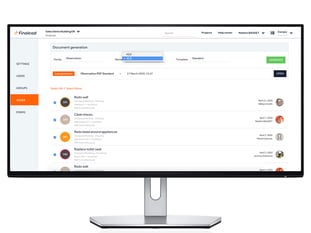 When you create your projects, you choose the automatic reports you want to receive. However, it may be necessary to generate these reports on demand from the office, and thus not wait for automatic sendings.
With this new update, from your manager you now have the possibility of generating your reports in Excel format, in addition to your PDF reports.
How to get an Excel report?
From manager.finalcad.com, when generating your report, choose the XLS format.
Progress report in Excel format
With Finalcad, you can follow the progress in real time of your projects by ticking off each task when it is completed.
This previous step, done from your mobile, then allows you to obtain your progress report.
This report in Excel format gives you a complete view of the progress of your projects. They are sorted by sector and by zone. No need to re-enter this information in a reporting table.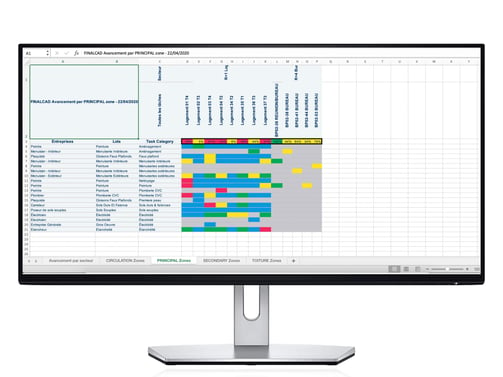 New users invitation process
Since day 1, Finalcad has enabled you to add users in autonomy if they are part of your business organisation.
Today, if you want to collaborate with external contributors, you can add these new contributors in autonomy too.
How to identify an external user?
- From manager.finalcad.com, just check the "Guest" box.
- From your Finalcad Live mobile app, when you add a collaborator, you specify whether it is a "Guest".
See our solutions: